Data as a service requires a change in mindset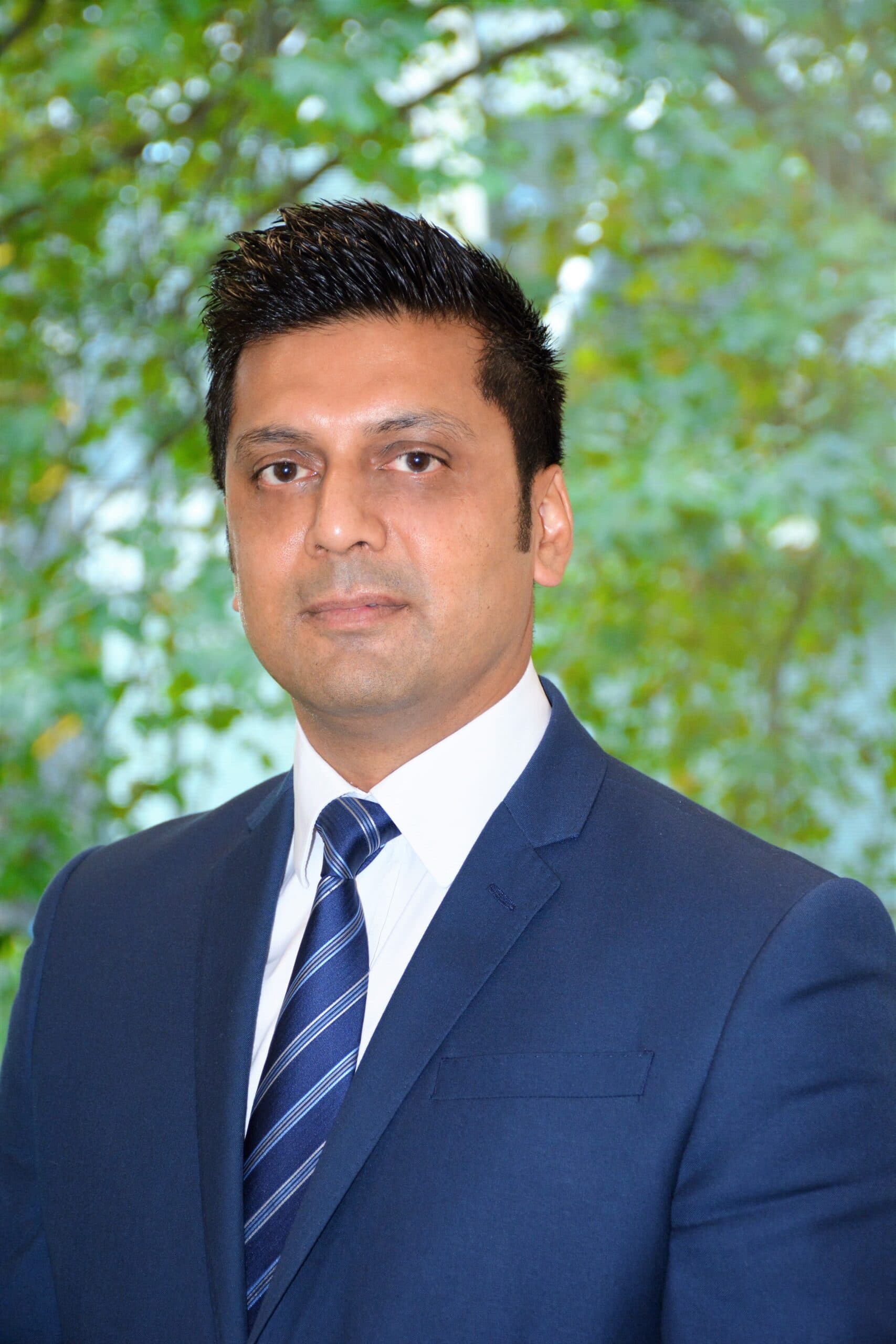 Data as a service is not just a paradigm shift; It's a change of mindset
By Ramesh Rabadiya, Global Strategy Data Management, Director, SimCorp
As buy-side companies reappear in the real world and in their offices, one of the top priorities on the agenda will be dealing with the increasing complexity of data management. This is all the more important given that over the past 15 months we have witnessed one of the most turbulent and volatile periods in the global financial markets. The resulting impact has been detrimental to operational resilience, affecting processes throughout the investment chain and ultimately the bottom line.
As with all forms of adoption, there are already pioneers who recognize the importance of data management as essential to managing investments and gaining competitive advantage. In 2019, the Investment Management function of Zurich Insurance Group made the decision to optimize its operating model, moving to a new scalable way of working; Data as a service.
In this article, SimCorp explores some of the key themes that emerged in a recent interview with Zurich Insurance Group (Zurich) *. We know that technology plays a key role in operational change, but it seems there is also an equally essential human element at play. A shift in mindset is needed if businesses are to move away from inefficient workflows. and unsustainable and move towards a model suitable for the future.
* The opinions and views expressed in the content are solely those of SimCorp and do not reflect the opinions and beliefs of Zurich Insurance Group, other than those expressed in direct quotes.
Data is at the heart of everything you do
"As an investment function, data is at the heart of everything we do. To get the most out of data, you need people who understand it, who can analyze it, and who can get the most out of it. We have a great team, but the workdays are often not long enough to do all they can with the data. Michael Kopf, COO, Investment Management at Zurich Insurance Group
One way to interpret this is that understanding the importance of data processes, means understanding that they underpin everything and everything you do in investment management, from investment decisions to reporting. But many businesses are simply unable to relate the data challenges and resource constraints they face, with the resulting impact on the business results they desire. No asset manager takes care of data management, but data is at the heart of every workflow in the investment chain.
Much of the data problems faced by buy-side businesses can be attributed to the limitations of traditional data management operating models. Today, there is a growing divergence caused by the lack of scalability and cloud readiness, which makes it much more difficult to adapt to the growing digital agenda adopted by businesses. Operationally, this equates to poor data quality and inadequate coverage of a rapidly changing market, whether it is exposure to new instruments and asset classes, or the automation of new market and benchmark data that floods investment management systems today.
Additionally, a generalized mindset of top-down data management as "non-alpha generation" perpetuates the time staff spend on manual tasks, including data collection and management. exceptions and modifications, thus reducing the time available for main tasks such as creating information. This not only hinders alpha generation, but also increases operational risk and increases data quality and transparency issues.
In short, companies on the buy side remain data neutral, and the need for a single source of market and benchmark data for all products and portfolios is more critical than ever.
Along with this challenge, there is a need to increase capacity and capacity. The general industry reaction to this in the past has been for companies to hire more resources to resolve capacity issues. But this approach is rarely sustainable in the long term, and it does not really address or increase capacity. It is particularly ineffective where there is a desire to refocus resources on higher value-added workflows that leverage skills and talents, or in cases where companies seek to achieve growth and solve results. long term, such as digitization and innovation.
Data as a service requires a change in mindset
"We wanted to shift to a more results-oriented mindset, but our teams were too busy processing the data and just keeping the lights on to focus on the big picture. It required a shift in mindset, from just checking the timeliness and quality of the data, to taking a deeper look at how the data works and how to use it to create that extra value. – Ruchir Verma, Head of Global Services, Investment Management at Zurich Insurance Group
Since most market and benchmark data is homogeneous, there is often no value or benefit in manually obtaining and processing the incoming data. Rather, businesses need to realize that the value lies in the insights that can be learned from that data, which begins with recognizing the data as an asset that can support business results. It also requires leveraging a holistic data management service that provides the means to achieve this successfully, where the traditional EDM model and outsourcing options cannot.
At its core, data as a service allows a business to be less focused on the processes at play and more concerned with the outcome of that process, whether that outcome is a certain idea or an actionable investment decision. It goes beyond traditional EDM models on the market today, including offering a combination of business operations, change management processes and consulting, as a fully managed service.
"We have seen tremendous value in the consulting part of the service as the data landscape is constantly changing. For example, ESG datasets are still changing shape, and having a partner who can advise on how to manage and integrate these changes, and ultimately stay ahead of the curve, is extremely valuable. " – Ruchir Verma, Head of Global Services, Investment Management at Zurich Insurance Group
Having a partner who provides expert advice on a range of asset strategies and data types is a key benefit for businesses, helping them stay on top of industry, regulatory and market developments. and can even become an extension of their own internal teams. This consulting component is not only a key differentiator, but also a part of the service that provides the greatest support to respond to an ever-changing landscape. Combined with change management, the advisory service simplifies the onboarding of new datasets, as well as the implementation of new regulations, such as the new Sustainable Finance Disclosure Regulation (SFDR).
Building the business case around data
Shifting from a process-oriented to a results-oriented approach requires a significant mindset change within operations, as well as management. The following best practice processes are essential for selling a strategic vision and creating a successful business case.
Keep the discussions focused on the requirements to achieve the desired outcome, such as better decision making or the automation of downstream processes, rather than functions and functionality.
Link data management capabilities and value creation directly to business outcomes such as alpha generation or future growth. This firmly places data as an integral pillar of business strategy and a driver of change.
Find allies within the organization who truly understand and have bought into this strategic vision. It requires helping people see the need for change on this scale, and then developing the energy and motivation to embrace that change.
Make meaningful work a central focus of the business case. A stronger data management model allows employees to focus on what really excites them, such as analytics and innovation, which in turn adds value to the business.
For companies that view inaction as the safest bet, the question is: what is the opportunity cost of doing nothing? What is the business missing by not embracing change? On the one hand, there is a real cost, like the cost of all the manual processes that resources end up working on day in and day out, and the resulting alpha lost due to excessive time spent here. But there is another more intangible cost to consider, that of staff motivation and happiness, which is not only binding on employers, but also important for their success.
Data and digitization for a model adapted to the future
If companies are able to overcome the change in mindset around data management and understand the opportunity cost of inaction, then they have a chance not only to achieve operational resilience now, but also to position themselves. more solidly in the future. One of the main benefits of data as a service is that it makes it easier to digitize across the organization.
Creating a reliable and accurate source of truth throughout the investment chain acts as a solid foundation for the adoption of new technologies, which in turn can optimize and evolve processes across the entire business. 'organization. The end result is a more agile, results-oriented business that can respond to markets, as they evolve. In addition, industry-wide adoption of cloud, as a scalable and future-proof operating model, has also become an important factor in how the buy side approaches data management. and the digital agenda.
Back in the here and now, the first step is for businesses to recognize that data is an essential part of everything they do and is a vital asset in driving business results. This requires not only a paradigm shift in the way businesses operate today, but also a shift in mindset, to create meaningful and lasting change.
Data management in itself has no strategic value, and for many businesses it is a waste of resources. But quick access to reliable data has the power to change everything. Empowering skilled resources to focus on data analytics rather than data processing ultimately means more time spent generating alpha, responding to markets, and creating growth. It's the revolutionary future of data as a service.