OneProGlobal – Can You Trust Them?
Website URL: https://oneproglobal.com
Based: 2021
Regulations: Not regulated
Languages: English, Vietnamese, Mandarin (China and Taiwan), Korean, Japanese, Malay
Deposit Methods: Credit Card, Debit Card, Skrill, Wire Transfer, WebMoney, Neteller, Help2Pay, Tether, Bitwallet, a Thai wallet
Minimum deposit: $ 100
Free demo account: No
Number of assets: Unspecified
Types of assets: CFDs on stocks, commodities and indices, foreign currency pairs
Trading accounts and conditions
Here are the types of accounts offered by OneProGlobal:
STP Account: The minimum first deposit is $ 100. The spread for EURUSD is 1.8 pips and the leverage reaches 1: 500.
ECN Account: The minimum first deposit is $ 20,000. EURUSD spreads are 1.2 pips and the leverage is 1: 500.
VIP Account: The minimum first deposit is $ 50,000. EURUSD spreads are 0 pips and the leverage is 1: 500.
Islamic Account: All we are told is that this account offers personalized products.
OneProGlobal – Benefits
There is no benefit to trading with OneProGlobal – it's just another scam.
OneProGlobal – Disadvantages
Here are all the issues we discovered with OneProGlobal:
The first thing we check about a broker is their regulatory status – it tells us whether they are operating legally or not. A broker operating without the required licenses is usually a scam.
On this broker's website, OneProGlobal claims to be fully regulated. It states that OnePro Global Ltd is regulated by the Australian Security and Investment Commission (ASIC), with Australian Financial Services number 001286818. The broker also states that OnePro Global NZ LTD is regulated by the New Zealand FSPR (provider registration financial services) the financial services number FSP1000479. And finally, OnePro Global (Mauritius) Limited is authorized by the Mauritius FSC (Financial Services Commission) and its license number is GB20025905.
All this if it gives you a sense of security and gives the broker great credibility. Unfortunately, this is all a lie!
All regulators have online registers where you can check whether a broker is registered or not. So, we checked. This broker and the companies he claims to operate are not listed with even one of the regulators he says has licensed him.
Moreover, if you look carefully at the OneProGlobal website, you will realize that there is not a single piece of information about the location of this company. All the broker says is that they are headquartered in Australia and then mentions their branches – but no address is provided.
All of this information tells us that this broker is a liar and a scammer and uses false information to trick reckless traders into believing that it is a legitimate entity. That is why it is important for you to check the regulatory status of a broker with the right authorities – it only takes a few minutes, and it can save you from being scammed.
Plus500 is an FTSE 250 listed brokerage firm that provides online CFD trading services on over 2,000 stocks and multiple asset classes.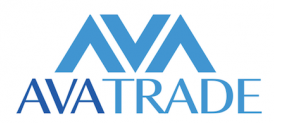 $ 100
Minimum deposit
The company was formed as a combined effort of financial professionals and e-commerce experts with the goal of perfecting the online experience for retail traders.
No demo account / inactive MT4 account
Another red flag we found was that when we opened an account on this broker's MetaTrader 4 trading platform, the account was inactive. And there was no demo account available to test OneProGlobal's platform.
The fact that this broker does not have a demo account is clearly a bad sign.
Usually we consider having a MetaTrader 4 platform to be a huge advantage as it is one of the best trading software on the market today. However, since we weren't going to complete their verification process (because they required personal proof of identity documents), we were unable to access a live account. This in itself is unusual as such documents are not required as part of the verification and brokers generally do not lock their trading accounts in this manner.
Another thing traders should know is that regulated brokers are required to offer training accounts so that clients can practice risk-free before investing real money with them.
All of these issues point to a scam once again.
OneProGlobal offers its clients leverage that reaches a maximum of 1: 500. This ratio is simply too high for two main reasons. First, high leverage can be extremely risky. Yes, there is the possibility of making substantial gains, but unfortunately most of the time the risks are too high and the losses too large; that's the nature of this market – it's speculative, and people lose more than they gain. And second, regulators in Australia and New Zealand have limited the leverage that brokers can offer their clients; it is capped at 1:30. In fact, most regulators have capped debt ratios because of how dangerous they are.
Therefore, offering a leverage of 1: 500 is roughly against the law in these two jurisdictions.
Vague terms and conditions
Another red flag that tells us that this broker is in fact a scammer is how the terms and conditions are so vague. The Terms and Conditions are the legal documents that define the contract between the trader and the broker. These documents must be extremely precise so that the merchant knows the exact conditions of service.
However, OneProGlobal has formulated its terms and conditions in a general manner. There is no information on the conditions of withdrawal, or even on the fees and commissions that may be charged. Such a lack of transparency is proof of a scam.
Conclusion
At first glance, OneProGlobal appears to be a legitimate broker – it has provided seemingly genuine licensing information, it offers the MT4 platform and its spreads and minimum deposit are pretty decent by industry standards. It's only when you dig deeper that you realize it's all just a mount. The license information is all lies and you will not be able to create an account without providing your personal information first. It's a scam, and it would be best if you stayed away from OneProGlobal.
OneProGlobal
The inconvenients
Regulatory Lies
No demo account / inactive MT4 account
Very high leverage
Vague terms and conditions